What's New?
BREAKING NEWS:
A generous donor has offered to match all individual donations to Burnaby MoreSports Society (BMS) in December up to a total of $500!! This means, if we receive $500 in gifts, it will double to $1,000!! Would you like to help BMS reach its $1,000 donation goal this month? Please give today on our DONATE page! Contributions of $25 or more will receive a charitable tax receipt.
RECENT NEWS:
BMS recently received renewed support from our major funding partner SVP Vancouver. This strategic grant is critical in helping us grow sustainably to serve more children, youth and families every year. Thank you, SVP!
Thanks to a new funding partnership with Burnaby School District this year, we have been able to add two new schools to our program roster. This has given more than 100 additional children and youth new opportunities to get active and have fun in our basketball programs this term! See our Programs page for the new schedule.
In September, Beedie Development Group hosted a great fundraiser to support our work with children and youth. The BMS team had a lot of fun at the event. Many thanks to Beedie and their event partners!
BMS joined the Burnaby Board of Trade over the summer, and we look forward to working with more local businesses to help even more kids and families in the future.
WATCH THIS SPACE: Stay tuned for more BMS updates!
Program News
Our Soccer Festival & Healthy Living Workshops were hosted by Edmonds Community School on Saturday, June 9. With good weather and the hard work of our dedicated team of volunteers and staff, we had a fun day of sports and learning outdoors. Many thanks to the community supporters who helped make it happen!
We also had a great Floor Hockey Festival in March!
We offer free after-school recreational sports programs in Burnaby schools. Our sports change throughout the year, so everyone gets a chance to play a favourite sport or develop their skills in something different. Please see our Programs page for more information.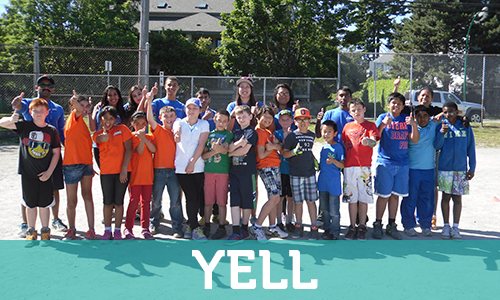 YELL (Youth Engage Learn Lead) offers sports and recreation leadership skills for high school students. Earn valuable certifications, gain work experience, and complete volunteer hours while supporting the Burnaby MoreSports programs for elementary students.
Junior coaches (Grade 6 and 7) help run programs for younger students. Learn leadership skills while having fun and making friends!
Check out photos of our previous festivals and events!
Special Thanks to our Community Supporters: