What's New?
BREAKING NEWS:
The Beedie Development Group hosted a great fundraising event last week with proceeds supporting our work with children and youth in Burnaby! If you are with Beedie, you can still donate at the Beedie giving page here.
Burnaby MoreSports Society (BMS) will be receiving new grant funding in partnership with Burnaby School District to run programs at new schools starting in the Fall! More details coming soon on our Programs page.
We are hiring! With new schools to serve, BMS will be recruiting more program staff. The job posting for a sports program leader is now on our Opportunities page.
RECENT NEWS: Burnaby MoreSports Society joined the Burnaby Board of Trade in June, helping to secure a charitable donation for our friends at the Burnaby Neighbourhood House in the process! We look forward to working with our local business community to help even more kids and their families in the future.
WATCH THIS SPACE: Stay tuned for more BMS updates in the coming weeks!
Program News
Our Soccer Festival & Healthy Living Workshops were hosted by Edmonds Community School on Saturday, June 9. With good weather and the hard work of our dedicated team of volunteers and staff, we had a fun day of sports and learning outdoors. Many thanks to the community supporters who helped make it happen!
We also had a great Floor Hockey Festival in March!
We offer free after-school recreational sports programs in Burnaby schools. Our sports change throughout the year, so everyone gets a chance to play a favourite sport or develop their skills in something different. Please see our Programs page for more information.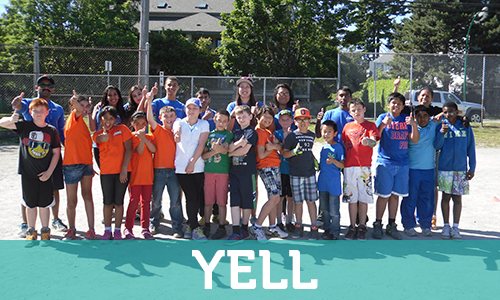 YELL (Youth Engage Learn Lead) offers sports and recreation leadership skills for high school students. Earn valuable certifications, gain work experience, and complete volunteer hours while supporting the Burnaby MoreSports programs for elementary students.
Junior coaches (Grade 6 and 7) help run programs for younger students. Learn leadership skills while having fun and making friends!
Check out photos of our previous festivals and events!
Special Thanks to our Community Supporters: